EXION ASIA – a company under the PON brand umbrella – appointed SignageMaker.Sg to revamp their outdoor signage at 8 Pioneer Walk Singapore to reflect their new branding entity.
The existing sign "SWTS" has seen some years of use, with the natural deterioration and fading colour due to time, rain, and heat from the sun.
Hence, our scope of works include:
Removal of existing sign
Washing and painting works over existing effected surface facade
Installation of new channel letters with LED backlit effects
Related wiring and termination works
One commonly overlooked aspect in such jobs is washing. The existing surface will accumulate dirt and dust over time, and without proper washing of the surface, the application of new paintwork will not be ideal. Hence, after removing the existing sign, a good half a day was spent cleaning and washing the facade, to ensure that the surface is clean and ready for paint application.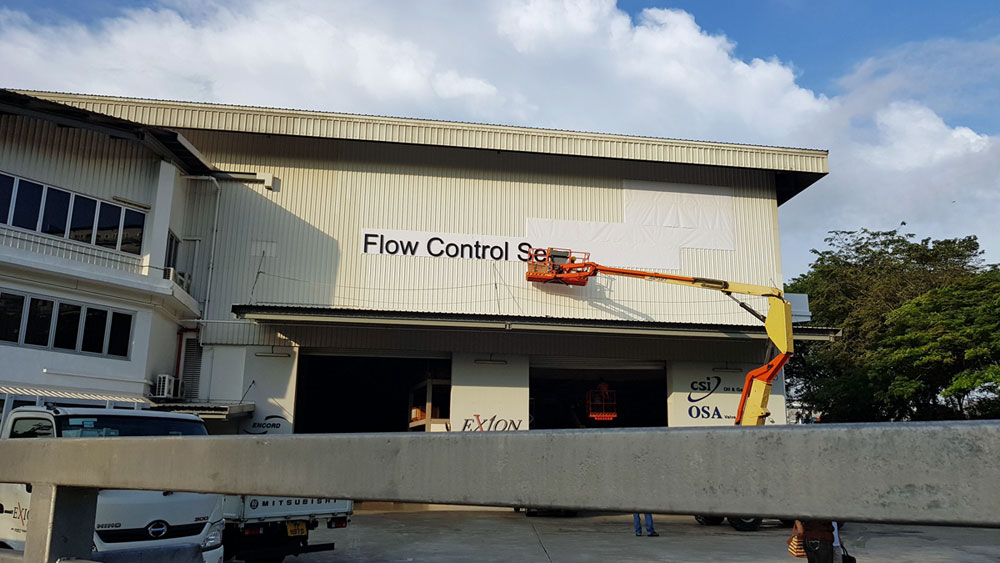 Thankfully, the weather was (fairly) good for the installation of such outdoor channel letter signs. Although it did rain a little and work had to be stopped, we managed to finish the job within schedule. Take a look at some pictures of the completed works (PS: The backlit effects are not evident in the pictures as they were taken during the day).
Do you have requirements for similar outdoor signage? Let us know, and we'll be glad to assist!