Huang Ting (皇廷) Restaurant, owned and managed by Grand Palace Pte Ltd, recently embarked on a corporate re-branding exercise, which requires a signage change for their flagship outlet at IMM Building, #02-24.  While retaining the name of "Huang Ting" as its umbrella all-encompassing name, it has adopted a new name Xiao Chu Zi (小厨子). Below is their signage before rebranding:
Installation was scheduled for 9th of July 2016 Saturday. As IMM is a retail mall and to minimise disruption, we were there at 8am to carry out the dismantling of their current signboard and to install the new one. Works were completed before 9.30am, just in time before the weekend crowd converge into IMM for their weekend retail therapy.
The new signage is a custom-made aluminium frame with gold spray paint finish. The front panel is a flat acrylic piece with red, light permeable sticker, while the text and logo are 3D individually laser-cut to shape. Lighting is powered by T5 fluorescent tubes, and lights up the entire front display panel. Here's how the new signage looks like: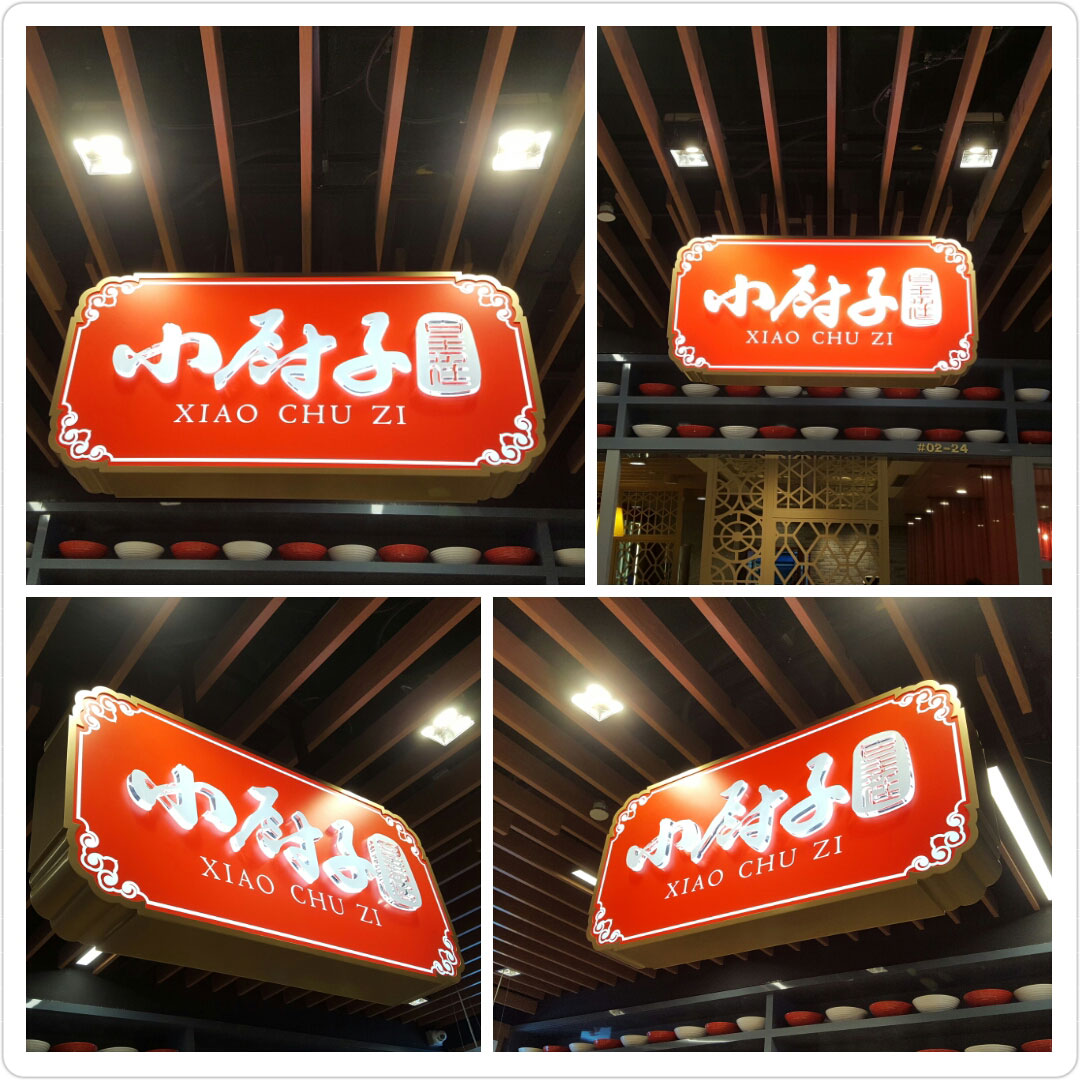 Huang Ting / Xiao Chu Zi specialises in asian / cantonese cuisines, has garnered rave reviews for their signature dishes from food review sites such as HungryGoWhere, and is known for their quality food at affordable prices. So if you happen to be around the IMM area, be sure to check them out!