SignageMaker.Sg has been commissioned to produce a set of new signage for a metal processing plant at 1 Tuas Avenue 1. Our scope of works includes on site assessment and measurement, fabrication and installation, as well as application for signage license with the Building Construction Authority (BCA) Singapore.
Prior to actual fabrication, a comprehensive on-site assessment was conducted to determine the feasibility of installation methods and materials to be used. As no lighting is required, we've decided to use aluminium boxed-up channel letterings with spray paint that matches their corporate colours for both building and boundary wall signs, with boomlift provided by client for access. For both signs, channel letters and the logo were bolted onto existing surfaces.
Check out some pictures below.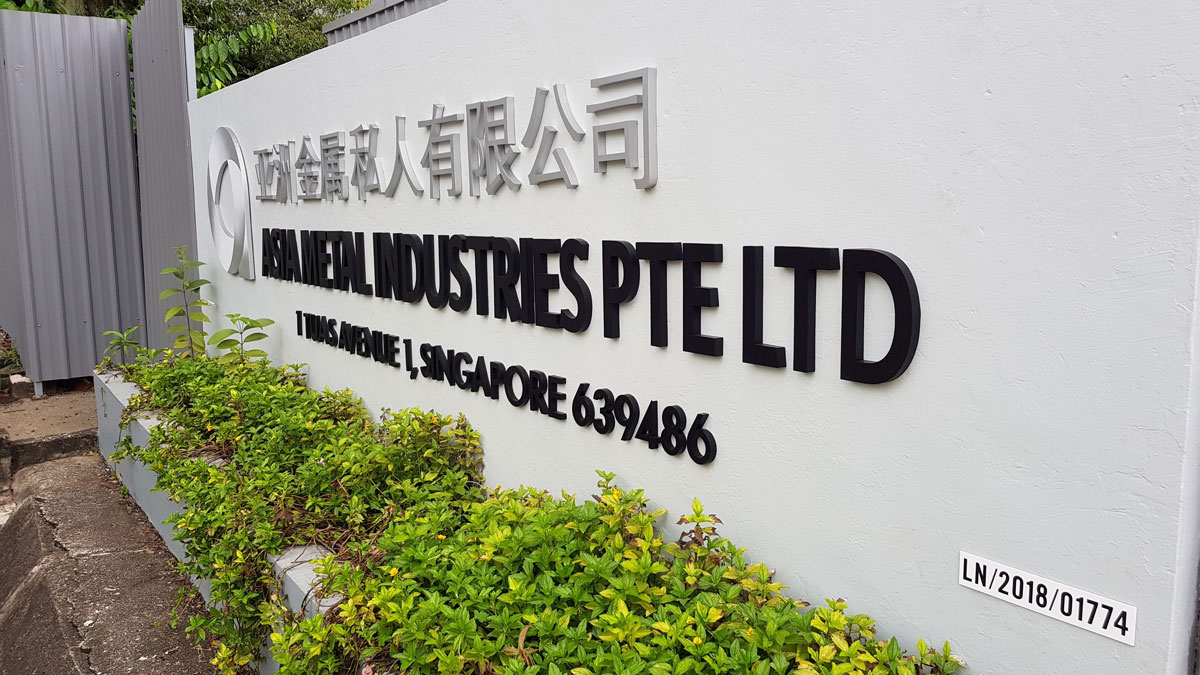 Do you have requirements for such outdoor signage? Let us know!