Kota88 restaurant – part of the Blue Waves Group – recently had its grand opening, and SignageMaker.Sg is proud to play a part in signage making to enhance its visual appeal and brand identity.
Strategically located at at 907 East Coast Road, #01-02, Kota88 serves a delectable spread of traditional Indonesian-Chinese cuisine, and the overall design, ambience, and signage are geared as such. In total, three lighted signage were produced – one at the entrance, one on the inside wall, and one set of four Chinese characters across the bar counter.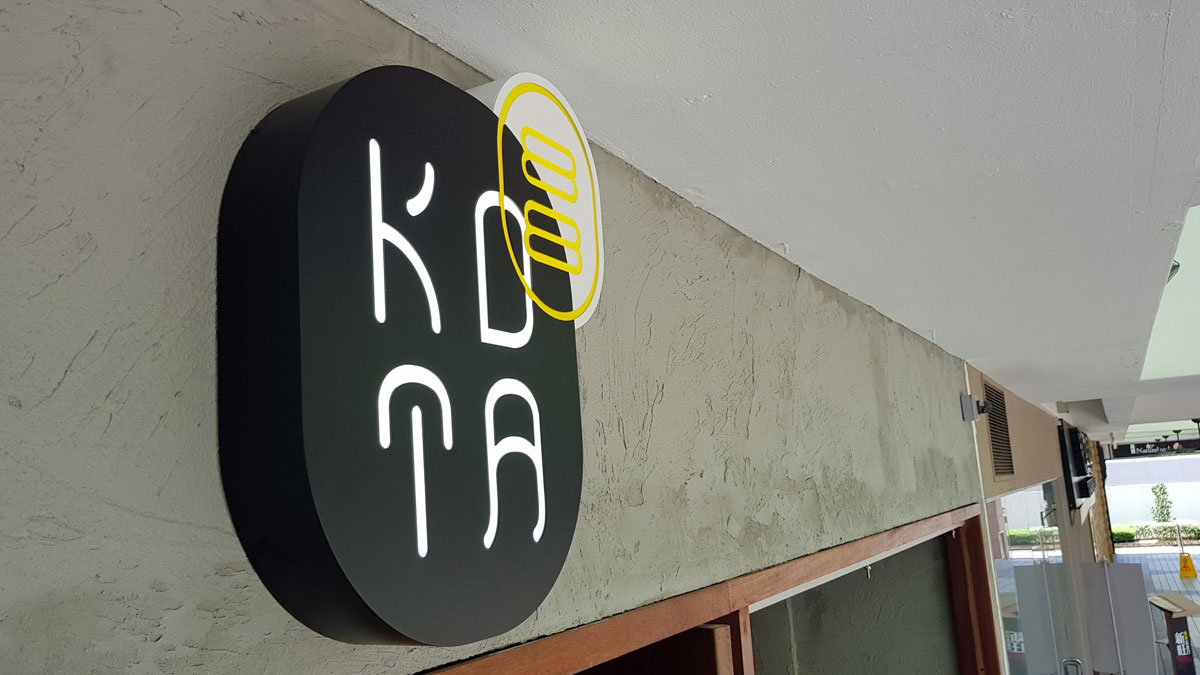 All the looks of neon, with none of the drawbacks
The red, neon-looking Chinese characters "吃得满足" (loosely translated: "eat until satisfied") sprawled across the bar counter evokes a sense of nostalgia, as traditional glass neon was commonly used in the days gone past. A closer look, however, reveals they're made using LED Neon Flex Tubes – a recent product / technology that emulates the visual effects of traditional glass neon.
The problems of using traditional glass neon are many; high power consumption, easily susceptible to damage and breakage (after all, they're glass!), poses a potential fire hazard, and challenges of getting clearance from the building owner / authorities. The use of LED neon flex tubes overcomes all these problems without any of the problems associated with traditional glass neon tubes.
Supported by individual clear acrylic backing panels, these four characters were then secured onto the bar counter. These also come with a remote ON/OFF switch, and is capable of dimming and flashing effects.
Check out some pictures below!
So the question is, should you use traditional glass neon, or LED neon flex tubes? There's no easy answer to this, as it all depends on the requirements, context, and budget. Let us know how we can help!