A brand new retail juice concept store just opened in Singapore, and we're proud to play a part in their retail signage!
Located right in the middle of Botanic Gardens and Serene Centre (Cluny Court to be exact), EGA Juice Clinic specialises in wholesome, cold pressed juices and coffee. As part of the holistic wellness offering, they also provide nutrition consultation and detox programs.
For our part, we've produced two custom made lighted signboards – one facing the main road along Bukit Timah Road, the other placed within the premises just above their order counter. We've also fabricated a cantilever sign along the walkway, and a set of vinyl decals on the glass wall to showcase their offerings.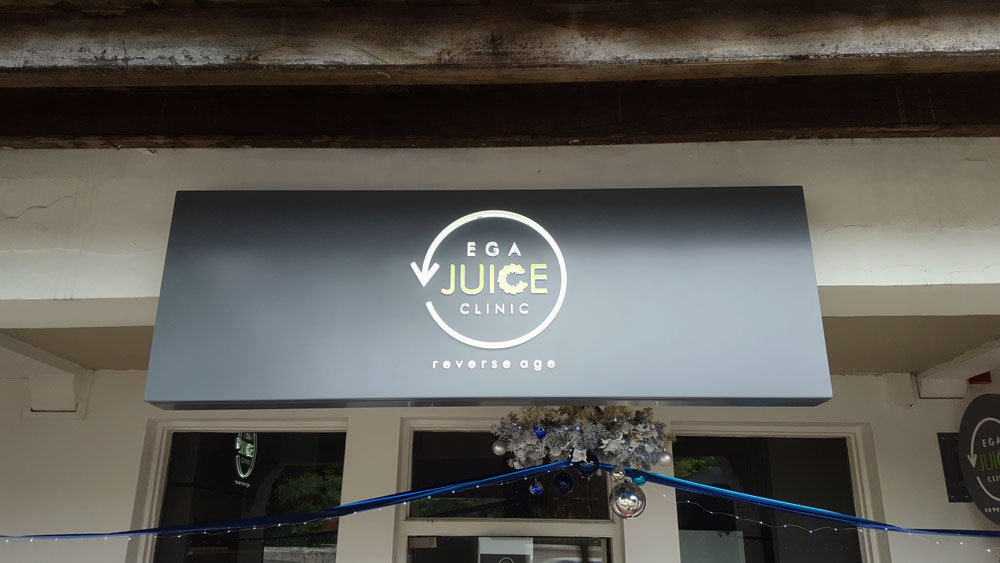 So if you happen to be around the vicinity of Botanic Gardens or Serene Centre, and crave a dose of wholesome juices, be sure to check them out, or visit their Facebook Page today!